Elevate
Elevate: The Unified Communications Answer
Elevate is a Unified Communications Platform that employees of Small and Medium Sized businesses be more effective with their time and ergonomics while sharing content and communicating. With Elevate there is no need for a traditional phone services as everything is handled in a secure cloud environment. Functions include phone system, remote office, mobile integration, file sharing, conferencing, voicemail, and more. Elevate users will receive virtual collaboration tools on demand no matter where or when, while administrators get insight into the productivity and effectiveness of their workforce's communication. A consistent and intuitive User Experience (UX) and User Interface (UI) is imperative to the success of communications in your workforce. Unified Communications pairs an effective UI/UX while enabling collaboration and productivity in your team. As the workplace becomes more and more mobile, your employees will need a better integration among their technologies, which include phones, mobile phones, laptops, desktop computers and more.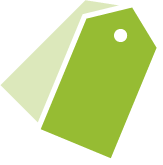 Cost Reduction
Elevate is a flat rate planned expense with minimal infrastructure, and voice and data will be consolidated, mitigating clutter of expenses for your accounts payable team.
Reliability
Voice network is built to be reliable, no matter the situation. All infrastructure is tested and qualified so you will experience virtually no downtime.
Scalability
Elevate is scalable to your business whether you are relocating personnel or scaling up your team. Pathway is able to handle your order, so your needs are met exactly, and administrators are able to manage users through their own control panel.
Productivity
Elevate establishes an environment of reachability and access, making collaboration easy, while downsizing the number of programs or systems needed to do so.
Cloud Continuity
Your data and access to Elevate will not be hindered by outside issues, as the cloud-based system keeps every facet of your infrastructure uninterrupted with call rerouting, and auto-response.

Pre-configured phones are provided to integrate the Elevate into your organization seamlessly and are able to be configured from the web-based management console. Phone numbers are ported without disruption which usually takes only 7-10 business days.

Additional Calling Features Include:
Auto Attendant
Monitors incoming calls and route them based on extensions and departments
Call Park
Pick up a parked call on any phone
3-Way Calling and Conference Bridge Service
Easier Call Conferencing for 3 or 100 people
Call Forwarding
Connect calls to any 10-digit number or forward calls to your other devices
Call Recording
Can be set to automatically or manually record calls
Call Transfer
Transfer calls Announced or Unannounced
Do Not Disturb
Send all calls to Voicemail
Elevate Phone Systems also include Voicemail Access from any device with a WAV file sent to email and notifications by SMS. Call Flip allows users to transfer calls from desk to mobile or mobile to desk. Find Me/Follow Me will ring 3 phones at once or sequentially to make sure that users never miss a call. If that call is missed, however, the call will be sent to voicemail, which will be received on-device, or by email. Line Key Configuration allows the user to view availability, answer and make calls on behalf of others.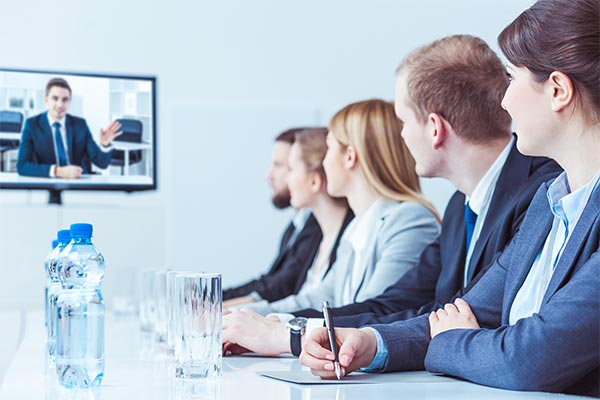 Features
Additional Key Features
The utilization of Web-Fax is often needed to sign contracts, issue invoices, or store documents. Web-Fax allows access to faxing on any computer while managing faxes via the internet. Elevate Basic is the solution for video conferencing. Elevate Basic can support 4 webcam participants per meeting and includes screen sharing and phone dial-in.
Administrators
Elevate for Administrators
All users can be managed through one portal which enables admins to disable/enable, and add users, hardware and phone numbers. Auto-attendants can also be set to route calls to the correct recipient 24/7. Administrators can set up Hunt Groups to set teams and distributions to which teams receive which calls when.

Appplications
Mobile and Desktop Applications
The mobile and desktop application of Elevate allow any device to become a work device, whether that device is property of the employee or of the company.
Hardware
Supported Hardware
Among the supported hardware, Elevate will work with many brand name devices ranging from Desk Phones, Cordless Phones, and Fax Adapters. Brand names supported include Panasonic, Avaya, Cisco, Polycom, and Toshiba. Polycom sidecar support is also featured, with up to 3 sidecar expansions which include the VVX 300/310, VVX 400/410, VVX 500, and VVX 600 models, all configurable through the Control Panel.