Keep your business' data safe with the appropriate network security measures. An effective network security system allows your employees to rest assured that their data, and your customers data is safe with automated security measures, such as rogue device blocking, firewalls, and strengthened breach prevention around financial and personal information. This security solution is truly 'Plug and play' with very little hassle setting up. Users of the security solution are able to control and block network access, halt malware automatically, and spot vulnerabilities in the network.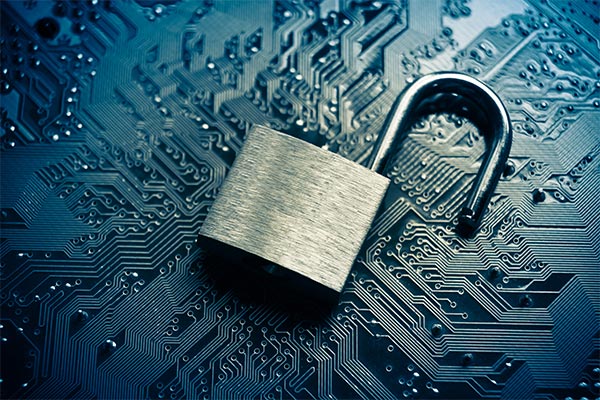 Network Access Control
Use Network Access Control to Secure Your Wireless Networks
Internal Network Wireless Authentication (User Trust)
SECURITY BREACH #1
Can occur from a hacker near the premises, or in some cases far away, with a high-gain antenna exploiting wireless weaknesses.
SECURITY BREACH #2
Refers to users that are trusted by the organization and therefore have wireless credentials that they can input into their personal devices, which either have malware already or are more susceptible to malware.
At Pathway, we strive to keep our eyes and ears open not just to the industry "best practices," but the industry's "actual practices," when it comes to information security. We have found that in many cases, end users assume that the security features of their WLAN architecture – the entry point for many employee-owned mobile devices (BYOD) – is a sufficient level of security in a BYOD environment. This is a dangerous assumption in most cases, and most are unaware of the threats facing them this very moment: 1) Many wireless deployments have critical weaknesses that enable an untrusted user, or attacker to gain access to your network – even if the latest WPA2 encryption is used. 2) Trusted employees can utilize known WLAN credentials and apply them to their personal devices – devices which are unmanaged by the organization and pose a security risk as a result. Unmanaged devices are likely to be more susceptible to malware, which effectively tears down the walls of perimeter security devices like firewalls, since the attackers are effectively brought inside the organization. Untrusted devices pose such a serious risk today that 51% of business networks were breached due to employees using their personal devices.
Attack Vectors
Protect Against Both Attack Vectors
Pathway provides a powerful defense layer to the untrusted device problem – regardless of it being a hacker that has exploited wireless weaknesses to gain access to the network, or an employee who is trusted but connects an untrusted device. Mobile device management can be a helpful tool to convert an untrusted device to a state that you consider to be trustworthy, but before you can do that, you must have a way to enforce the following policy: Untrusted devices should be denied access from trusted networks. As simple as this may sound, this has historically been a very expensive and time-consuming proposition. Pathway solution security is designed to provide immediate visibility and control over untrusted devices, without the need for the complex and costly integrations that have plagued NAC deployments in the past.